Coworking Software
How do coworking operators streamline safety? With Coworks and Salto.
---
If you own or manage a coworking space, you want to ensure that your business runs as efficiently as possible — and running around from the front door to the kitchen to the mail room and back isn't the best use of time.
That's why operators and managers are always excited about access control systems. It's not just about safety. It's about a good experience for members and a good use of time for operators.
And now Coworks, a leading coworking space management software, works with Salto access control systems.
Salto enhances the access experience for trusted users while allowing managers to improve work space efficiency, utilization, reduce staffing costs, and effortlessly incorporate future growth. Let's break down how this integration can help your business.
What matters most? Keeping your members secure and safe.
Salto access control systems provide secure authentication for trusted users to gain entry into your workspace. This helps reduce unauthorized access, keeping both your staff and customers in a space they know is protected. With the added security of Salto access control systems, you can rest assured knowing that no uninvited individuals have entered the premises. Your customers will also be able to customize their access levels when using Salto systems so they don't have to worry about misplacing keys or cards ever again!
Improve your workspace efficiency. Because you already have too much to do!
By integrating space management software with Salto Access Control Systems, managers are able to increase work space efficiency across the board. For starters, when a member enters the building they are automatically registered in the system — which allows them to easily check-in and out of the workspace without having to manually sign in each time they enter or leave. This saves time for both members and staff members alike! Additionally, managers can use Coworks analytics tools to better understand how their space is being used throughout the day, which can help you manage resources effectively and plan for future growth.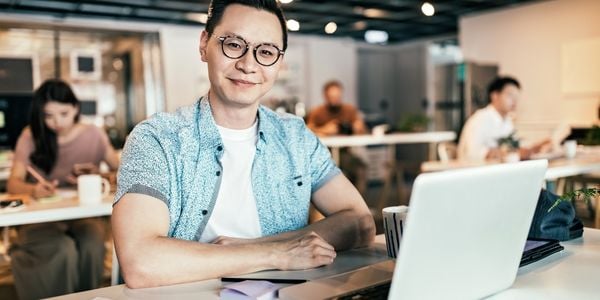 Reduce your staffing costs
Receptionists are wonderful, and if that's part of your community culture, we applaud you. Their highest and best use is in greeting your members, making sure needs are met, and providing a welcoming experience from the very moment someone arrives. What isn't their best use? Unlocking and locking a door.
But if you don't want to dedicate a staff members to your front door, Coworks can help create an automated entrance experience. Salto lets authorized members in and then automatically checks in them to your system. But if a visitor arrives for a member, the Coworks front desk tablet sends a notification right away, and logs that visitor in your CRM.
Best of all, members can securely enter the workspace using their own personal credentials making it easier on both staff and visitors alike! Nobody wants to wait to be let in. Even the few moments it would take to buzz in a member feel like eternity when you have to experience it everytime they want to use your space.
The team at Coworks is thrilled to work alongside the Salto team, providing coworking and flex space owners with an integrated experience. We all want to help you maximize efficiency and security while reducing staffing costs at the same time.
With this one-two combination of tools, coworking space operators can be sure that their spaces are being used efficiently while ensuring safety for all who enter it!