Coworking Software
Coworks software and Quickbooks Online adds up for operators
---
You didn't open a coworking space because you love accounting.
(Although, if you did... well done. Seriously. Also, what's wrong with you? 😀)
The fact is, owners and operators of flex workspaces of every shape and size have to manage income and expenses in order to track the financial health of your space.
That's why so many rely on QuickBooks. It's one of the most popular accounting softwares for small businesses, and an invaluable tool. Yan track money coming and going out, pay bills, generate reports, and prepare taxes. And now, thanks to the integration between Coworks space management software and QuickBooks Online accounting, you can keep better track of invoices, payments, and members for easier accounting and reconciliation. Let's take a look at what this integration offers.
The benefits of QuickBooks Online Integration and Coworks Software — it adds up!
Coworks integrates with QuickBooks Online so that all payments received from members will be automatically synced into your books without any manual data entry. This means that when people make payments on time or late fees are applied, those changes will be reflected in your records instantly. You can also create recurring invoices for memberships to automate billing each month or quarter without needing to manually assess late fees or send reminders about due payments.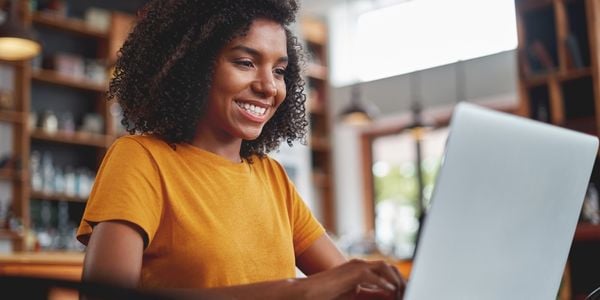 In addition to automated billing and payment tracking, you'll also benefit from having customer information in one place that works with both Coworks and QuickBooks. This makes it easy to keep track of past memberships or contact information that may be needed when following up on delinquent payments.
Lastly, by integrating Coworks space management software into your existing business operations you can eliminate the need for manual data entry while still being able to view key financial metrics like total revenue at a glance.

Finally, Coworks provides a level of intelligence you need to make sure your space is operating the way you want it — your admin dashboard in cludes additional insights into your monthly income such as daily occupancy rates or rent owing so that you have a better understanding of how successful each month is for your space. This allows you to make data-driven decisions about pricing structures or promotional campaigns that could help attract more members without sacrificing profits.

The integration between Coworks space management software and QuickBooks Online is especially good at helping you save time by automating tedious processes while making sure all financial information is accurate and up-to-date at all times. With this integration in place, coworking spaces can have confidence that their accounts are properly managed without needing extensive manual effort on their part every month.
Nobody likes to chase down invoices, key in payment information every month (or day!) or wonder about what money is coming in the door. Your time should be spent cultivating your community and providing an amazing experience to your members!
With Coworks space management software and QuickBooks Online Accounting tools working seamlessly, coworking spaces can rest assured knowing they have a comprehensive system in place to track their finances accurately while providing better insight into the overall success of their business operations over time!