EVENTS AT YOUR SPACE
Be the
host

with the

most

!

Coworks software helps you organize, promote, manage, and measure events in your space.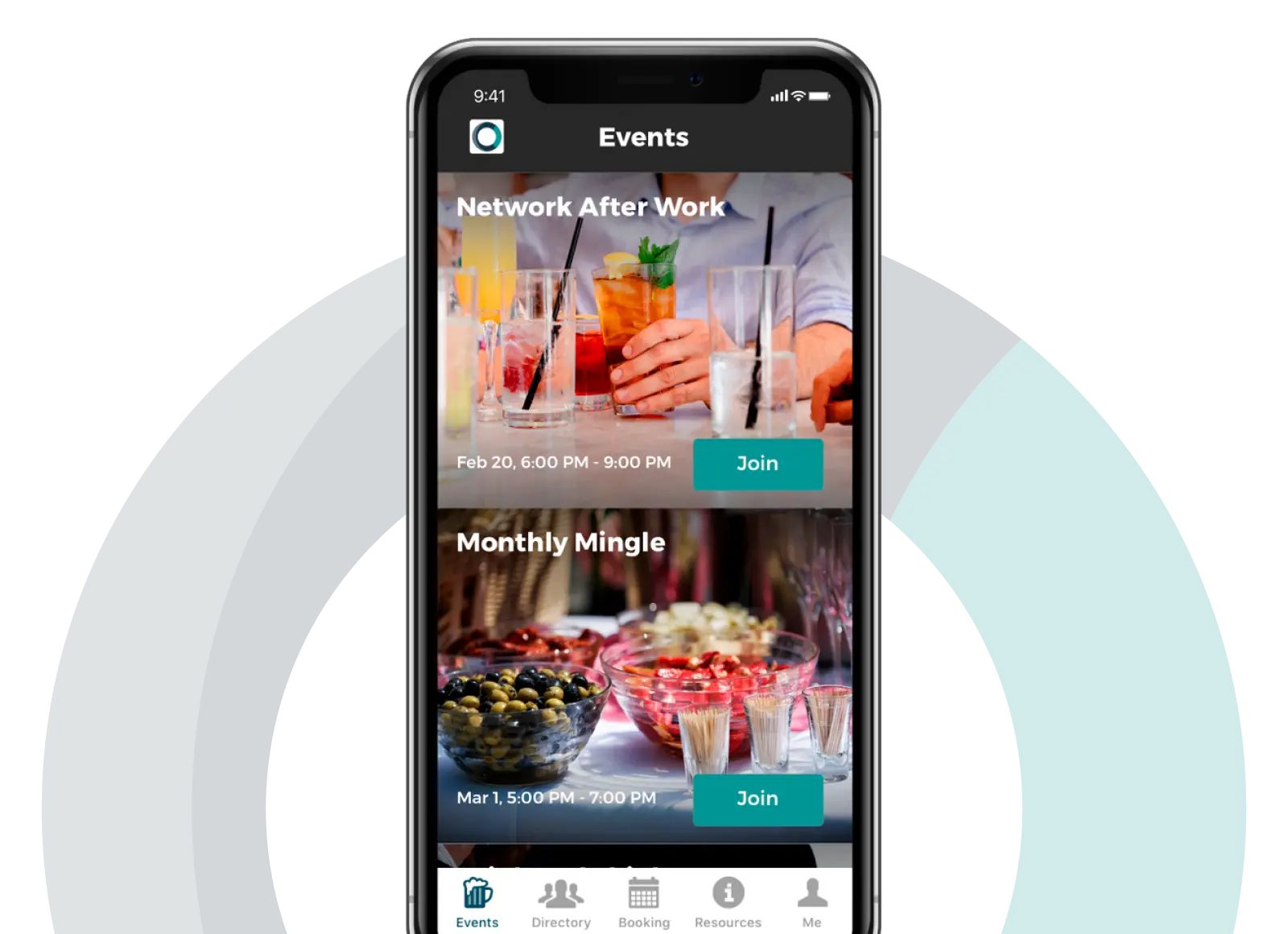 In the immortal words of Montell Jordan, "This is how we do it."
Lunch and learns. Wine tastings. Speed networking. Halloween parties. Member appreciation. Hacker nights. Award ceremonies. Board meetings. Pitch presentations.
The list goes on. These kinds of events are precisely why coworking and flex workspace operations are so valuable to the people who use them: they serve the community. And community events help nurture and foster those personal and professional relationships that matter more than ever these days.
➡️ Quickly create events in the admin dashboard and share through the Member App
➡️ Collect RSVPs through Coworks or sites like Eventbrite
➡️ Promote your event through push notifications, Google Calendar, social media, and email with custom web links
➡️ Set visibility across campus locations
➡️ Make events public or private
➡️ Manage event attendees and automatically capture leads
➡️ Track guests with member-specific URLs
What are popular types of events that can be held at your coworking space? Let's take a look, as well as how to plan and promote them.
READ MORE