ROOM SCHEDULING SOFTWARE
The room
booking software

you'd design yourself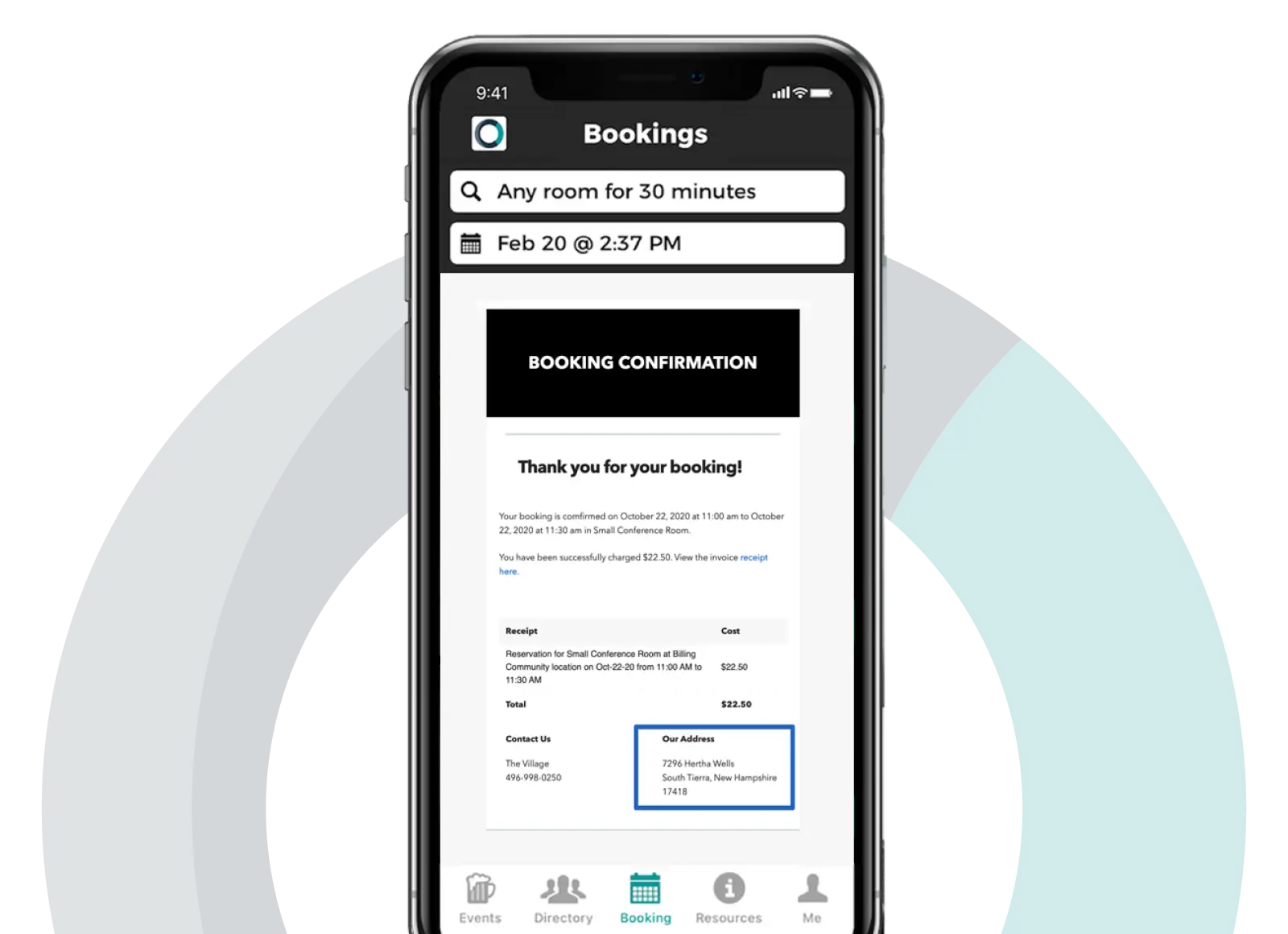 Extra points if you know who said, "Book 'em, Dano!"
Let your members book rooms and resources, easy and fast
From conference rooms at a flexspace to a 3D printer at a makerspace, Coworks booking software makes it easy for members to find and reserve time for the resources they need.
With the Coworks Member App, your community can easily see what's available and for how long.

And with wall tablets, Coworks software lets members book rooms on demand, updating your inventory in real time.

Plus Coworks lets you offer space to external guests and organizations who can book rooms right on your website, creating new leads for your prospect pipeline in your Leads Database.
NEW GUIDE
Maximize Your Meeting Room Rentals

Meeting rooms and event spaces can bring in about 10% of your total revenue. Here's a quick guide to optimize the way you market and manage your meeting room space.
LEARN MORE
Coworking booking software that lets you:
➡️ Create bookings for hot desks, phone booths, conference rooms, and offices
➡️ Design booking reservations for assets such as printers, tools, whiteboards, and more
➡️ Designate set booking hours for teams
➡️ Establish set hours of use for resources and rooms

➡️ Generate reports of all your space's bookings and occupancy
➡️ Automatically assign access for external bookings

➡️ Set minimum times in advance that members are allowed to book your space
➡️ See a historical log of all of each team's bookings
➡️ Enable current capacity or occupancy status of bookable spaces
➡️ Allow for automated padding between bookings for cleaning, etc
➡️ Assign custom permissions to rooms and resources
➡️ Customize booking notification emails
Coworking and community managers want robust yet easy-to-use booking management software. Here are the reasons why.
READ MORE