ACCESS CONTROL INTEGRATIONS FOR COWORKING SPACES
Coworks platform integrates with Salto

Protect your coworking community with keyless entry
Coworks allows your managers to create users in your Salto profile during registration or removal, reducing administration time and streamlining the add/remove process. Everything is visible on the Coworks dashboard.
With Coworks space management, owners also experience:
➡️ Fluid, keyless experiences in your coworking space.

➡️ Automate access permissions via the Coworks booking and space management platform.

➡️ Manage multiple workspaces within the same platform for a safer space and less work for managers.

➡️ Combine workplace flexibility with enterprise-grade security for your space members, your staff, and your assets.

➡️ Analyze valuable data to identify trends, optimize usage, and support community growth.
Learn more about SaltoKS for coworking and hybrid workspaces.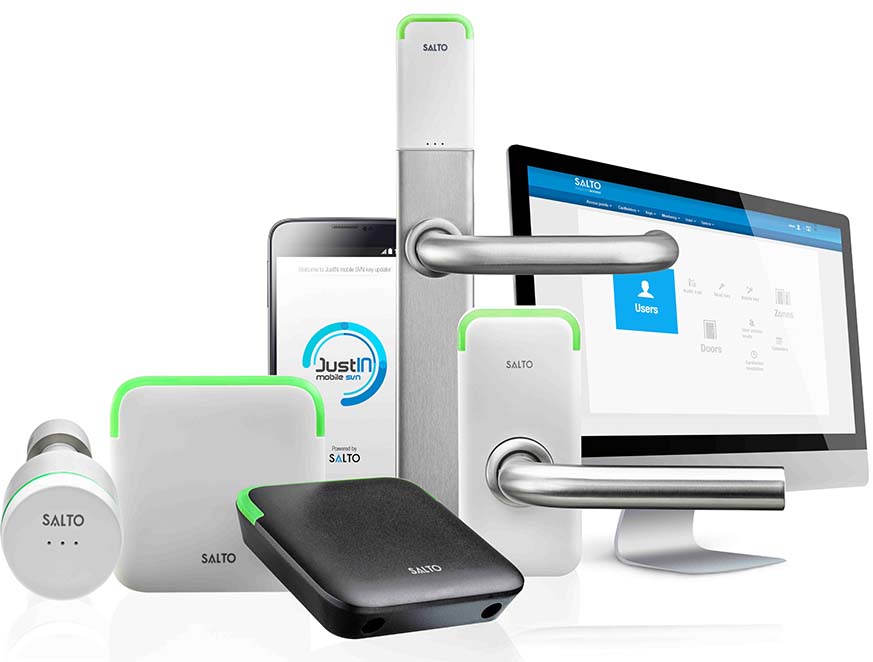 Streamline your coworking space operations with Salto and Coworks
Coworks, the platform awarded "Best Software for New Coworking Businesses" by Coworking Insights, is pleased to announce a new integration with Salto KS. Salto Systems is a leading manufacturer of electronic access solutions, and a top choice for many flex and coworking space operators.
The cloud-based, keyless access system allows coworking and flex community managers to easily create users in the Coworks platform and assign the appropriate access controls. This streamlines the member onboarding process and ensures that staff only need to go to one place to add members and get them fully onboarded to the workspace.
In addition to making it easy to add and remove access for new members, Coworks lets you grant temporary access to non-members who book conference rooms and sign up for day passes. It's another way Coworks helps to automate and streamline the guest reservation experience. Salto will grant auto-access to doors on the date of the booking and then access will be automatically revoked afterwards.
"We have operators who use Salto KS, and we're very excited to integrate with a trusted access solution!" said Coworks CEO DeShawn Brown. "Our goal is to make the experience of using our software delightful for members and managers of coworking spaces, and Salto shares our dedication to customer service."