DAY PASSES AND GUESTS
Hey, hey, let them check you out
for the day

!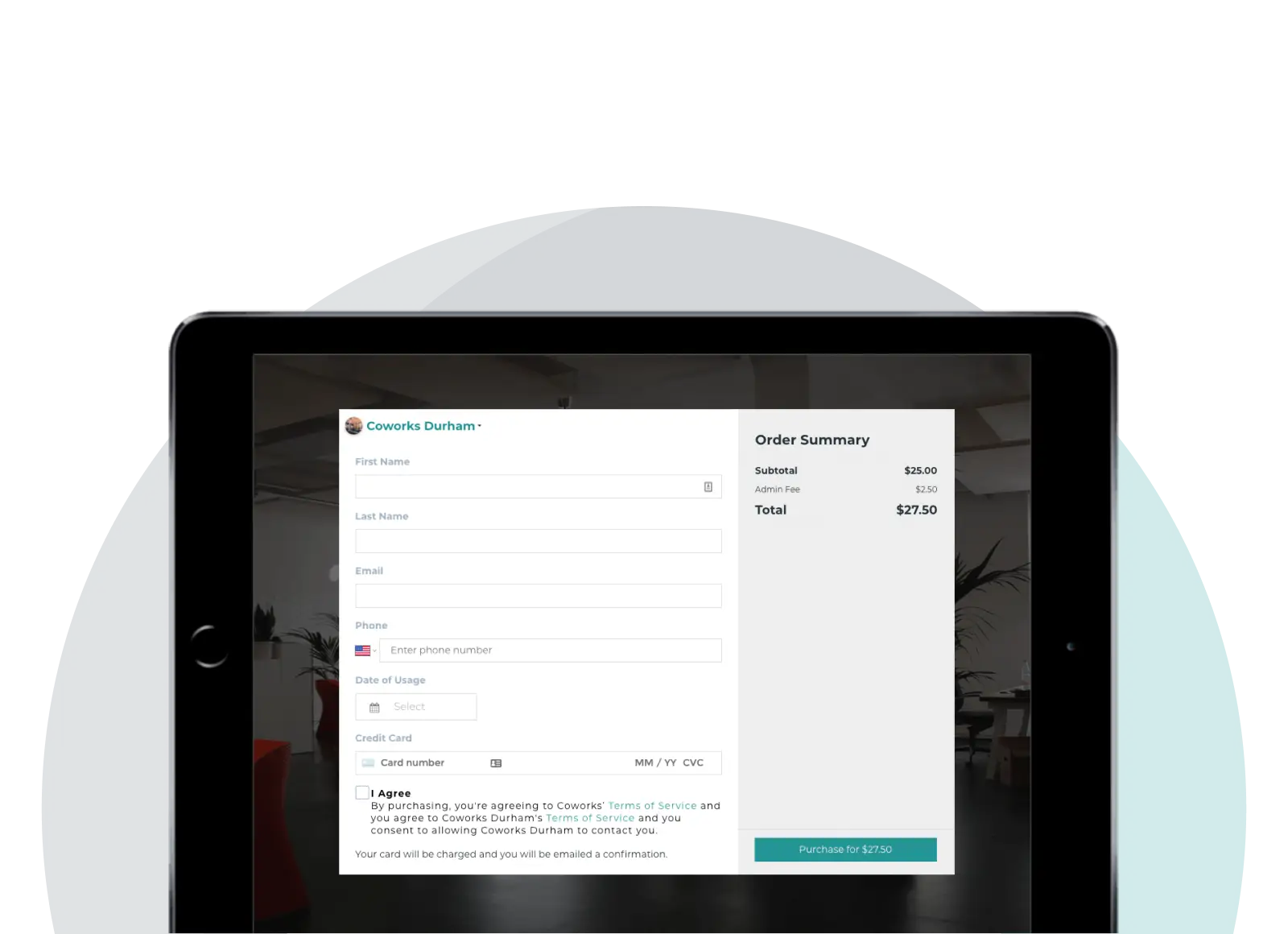 And just like Bill Withers says, you can make it a "Lovely Day."
With Coworks, you can offer Day Passes to help grow your member base and attract travelers
A Day Pass is a one-time transaction that lets non-members work out of your space for a daily rate. Anyone considering joining your coworking or flex workspace will want to try it out. So make it easy for them to experience the culture, the amenities, and the community — one day at a time.
Day Passes are also a great way to capture supplemental revenue from road warriors in need of workspace. Market your Day Passes to local hotels and other businesses that serve vacationers or other business travelers.
Self serve and so easy
With Coworks, Day Passes aren't even a task that your managers have to take on. The Coworks platform generates a linkable checkout page you can put on your web site. It automatically checks availability, captures payment, handles confirmation — and best of all, stores the lead in your database.
Once a visitor has successfully purchased a Day Pass, they receive an email confirmation with receipt of purchase.
How to use day passes as lead generation
Gyms and other fitness centers do the same thing. Often they'll offer a 7-day pass, which is also something you could consider for your coworking space.
READ MORE