ANALYTICS AND REPORTING
Cultivate your community with
heart

. Optimize your operation with

data

.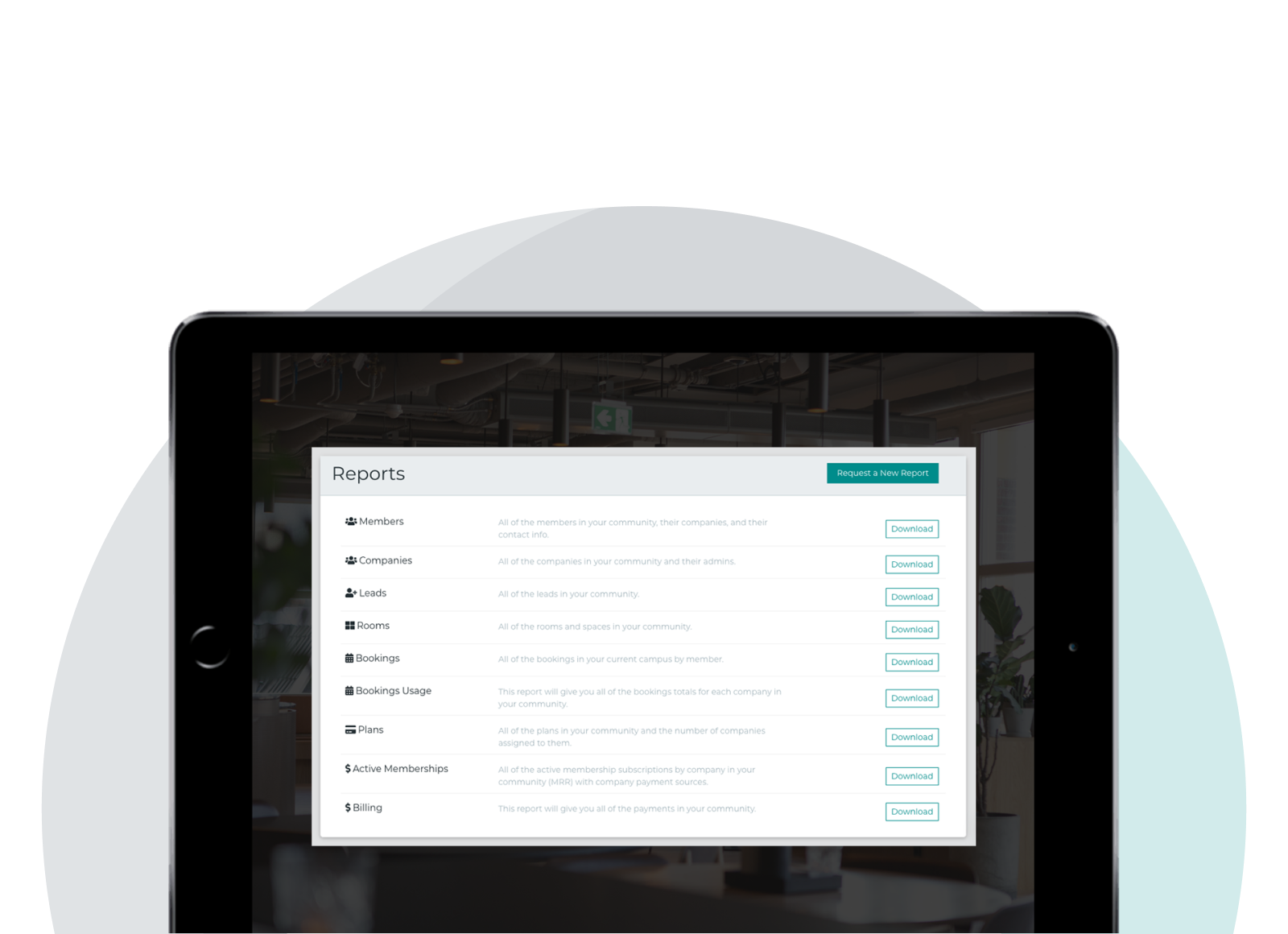 With the right data for decisions, you can be what Sade called a "Smooth Operator."
There is no shortage of data to be had about your coworking and flex workspace. The trick is how to access it and then transform it into actionable insights that help you run your business.
Coworks software includes reporting tools to help you tap into the data understand the health and performance of your operation across locations.