Cool Coworking Space Spotlight
Highwoods has opened new coworking space utilizing two Raleigh-based solutions
---
Highwoods Properties, Inc. recently opened the doors of The Commons, a 27,000 square foot, state-of-the-art flexible office space at 150 Fayetteville Road in Raleigh, NC.
With talent-supportive amenities at the heart of this space, Highwoods chose two Raleigh-based companies to contribute to the success of this collaborative community.
Coworks was created to provide a space and member management software platform that streamlines operations and the member experience. The app allows customers to efficiently reserve workspaces, handle billing needs and builds community and communication all in one time-saving platform.
Earfluence is a full service podcast production company, with an audio and video production studio that provides a beautiful backdrop to elevate members' branding and message. The space includes a professional and modern atmosphere, with a seasoned team of entrepreneurs with a passion for story-telling.
The Commons is a membership-based coworking community of exceptional talent, where the power of collaboration and mutual support fuels a cycle of growth and achievement. With workspace options that include community access, private offices and virtual memberships, The Commons provides state-of-the-art technology, flexible terms and spaces, and amenities that ensure a dynamic and engaging experience.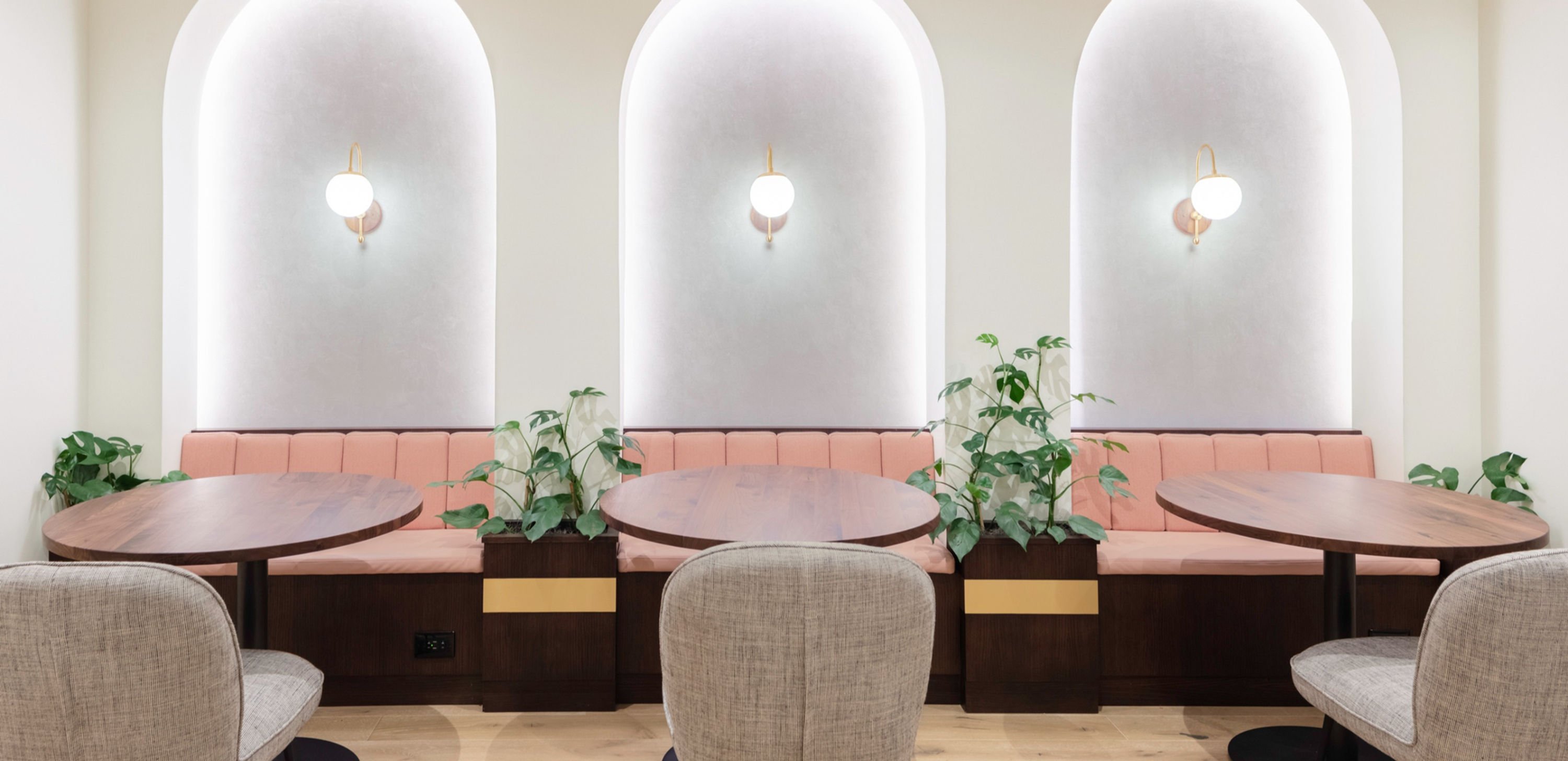 "The Commons takes an all inclusive hospitality approach," said Highwoods Senior Vice President Skip Hill. "Most such spaces provide flexible offices and meeting solutions. The Commons goes one step further — we want to become a business partner with our teams. We are invested in our customers' success. We want The Commons to be a long term solution."
"Having the studio is a great advantage for coworking members at The Commons," said Earfluence founder Jason Gillikin. "Every business, no matter the size, has the same challenge: making content. And The Commons is built to solve that need."
"The Commons is ahead of the wave of property management companies embracing the monetization of space with a coworking and flex office model," said Coworks CEO DeShawn Brown. "And we're thrilled they chose to partner with Raleigh-based businesses like Coworks and Earfluence. We are all players in this 'as-a-service' economy that really is the future of work."
About Highwoods Highwoods Properties, Inc.,
Headquartered in Raleigh, Highwoods Properties is a publicly-traded (NYSE:HIW) real estate investment trust ("REIT") and a member of the S&P MidCap 400 Index. The Company is a fully-integrated office REIT that owns, develops, acquires, leases and manages properties primarily in the best business districts (BBDs) of Atlanta, Charlotte, Dallas, Nashville, Orlando, Raleigh, Richmond and Tampa. For more information about Highwoods, please visit our website at www.highwoods.com. To learn more about The Commons, visit TheCommons150Fayetteville.com.
About Coworks
Coworks is the only mobile-first, member-driven platform with a mission to create a delightful experience for flex space members and managers alike. The platform is designed for traditional coworking, enterprise flex space, incubator and entrepreneurship centers, social clubs, makerspaces, and other niche community operations. The company was founded in 2018 by multiple founder DeShawn Brown.
About Earfluence
Earfluence is a seasoned group of entrepreneurs with a passion for podcasting, storytelling, digital marketing, and how those things combine to form amazing evergreen content and unparalleled exposure for businesses.