Community
Q&A with William Edmundson of Global Workspace Association
---
Tell us about yourself!
"I've been fortunate enough to be in a position where I can see things through an operator's lens. I can also see them through the lens of a franchisor or an owner — and in some cases as a member of a coworking place.
The GWA is a member-owned association, so it's not privately held. And as a result, we can make sure that we're doing things that help our members be more successful — and help our industry be more successful."
What does the GWA do?
"With eight webinars a year, the association is on a perpetual mission to deliver educational and valuable content. But it's not just virtual.
We host an annual conference in a different city each year. We had a really wonderful turnout last year — well over 300 folks came together in Frisco, Texas outside of Dallas. We had the who's who of the industry: everybody from small to really big operators. We had franchisors, we had mom and pops… we had everybody. We also had our vendor partners. These are the experts that help operators get the job done.
The networking part of the event is truly the best part. We trade ideas, we share numbers, we do things like that. It's really really great. And all this networking is supported by the best speakers in the industry, whether it be with our partners or with aggregators. Everybody builds off of each other.
When it comes to occupiers, we really have a good mix. At the event last year was interesting to have some of the landlord companies like Hines that are coming into the industry, and it's fun to hear their perspective on the whole ecosystem."

What other kinds of events does the GWA host?
"Last year, we introduced our first immersive event. Tishman Speyer, the team that manages Rockefeller Center, gave us a behind-the-scenes view of what happens at their coworking space, Studio. We got to see all of the different amenities and facilities that they have for their members to use. It was really a neat experience and something that you couldn't do on your own.
And this is breaking news! Hines has agreed to host our next immersive experience! They've got a beautiful new skyscraper in downtown Houston across the street from an existing space they have. We're going to see the meeting spaces, the theater rooms, the coworking areas — all of the amenities that they put in there.
If you read the JLL reports about the industry, it's starting to be something of an amenity war with landlords. It's not enough to present companies with a sheetrock box, You really need to have the amenities if people are going to be excited.
Pre-COVID, just 3% of commercial space was flex space. Now the prediction is 30% by 2030. That's a big change!
Tell us about the newsletter
"Speaking of staying on top of studies and industry insights, I know I don't have time to read through everything about our industry. But the GWA aggregates stories every week and puts them out on Thursdays with our newsletter. Our team does the work for you. They can find the articles, the interesting facts, those kinds of things and it's there for you to easily consume.
And if you send links to news stories about your center or your company, often we can put those in our weekly newsletter as well. So members get to have a voice in the industry and increase their visibility.
We also have a Slack channel that's available for members. It's great because there are different categories, and people will ask specific questions and other operators will jump right in and give you their thoughts on it.
The GWA also hosts Tuesday Tours, a weekly video series that gives operators a chance to show off their space and their amenities. I like watching them because I like to see how different people do things, how they design their spaces, what kind of furniture they use — you know sometimes, you see something really cool and you would have never thought of it."
What's in store this year at the annual event?
"So that's networking online, education and news, plus as a member you get a discount for the annual conference ticket. And that's always nice because you get almost all your money back just with that one event. This past year in Frisco, Texas, we had a 70s party and there are some pretty funny pictures on our site. They're talking about an 80s party this year in Maryland.
Membership is $297 a year, and $50 more for each additional location. And our members include the big operators, the landlords, the property management companies. But we also have independent spaces, with one or a handful of locations.
They learn from each other, really. The really big operators have had experiences that maybe some of the small operators haven't. Maybe a member asks for a different kind of plan or different packages they've tried. And so the smaller operator can really learn a lot from hearing those things.
At the same time, the big operator can really benefit by hearing what the smaller operators have been doing, and that's why we always have a number of panels that include some of the smaller operators. Because typically, you're running it with that feel of hospitality. It's your business and you're nurturing every client.
You've got to do that, you know, whether you're small or large. Small operators want to appear big and established, while big operators want to appear small and personal. So it is a two way street.
And we really appreciated when Coworks sponsored the Community Manager of the Year awards at the conference. Stay tuned for nominations for this year. If you have a rock star of a community manager, make sure you nominate them when the time comes. We'll be starting in a few months!"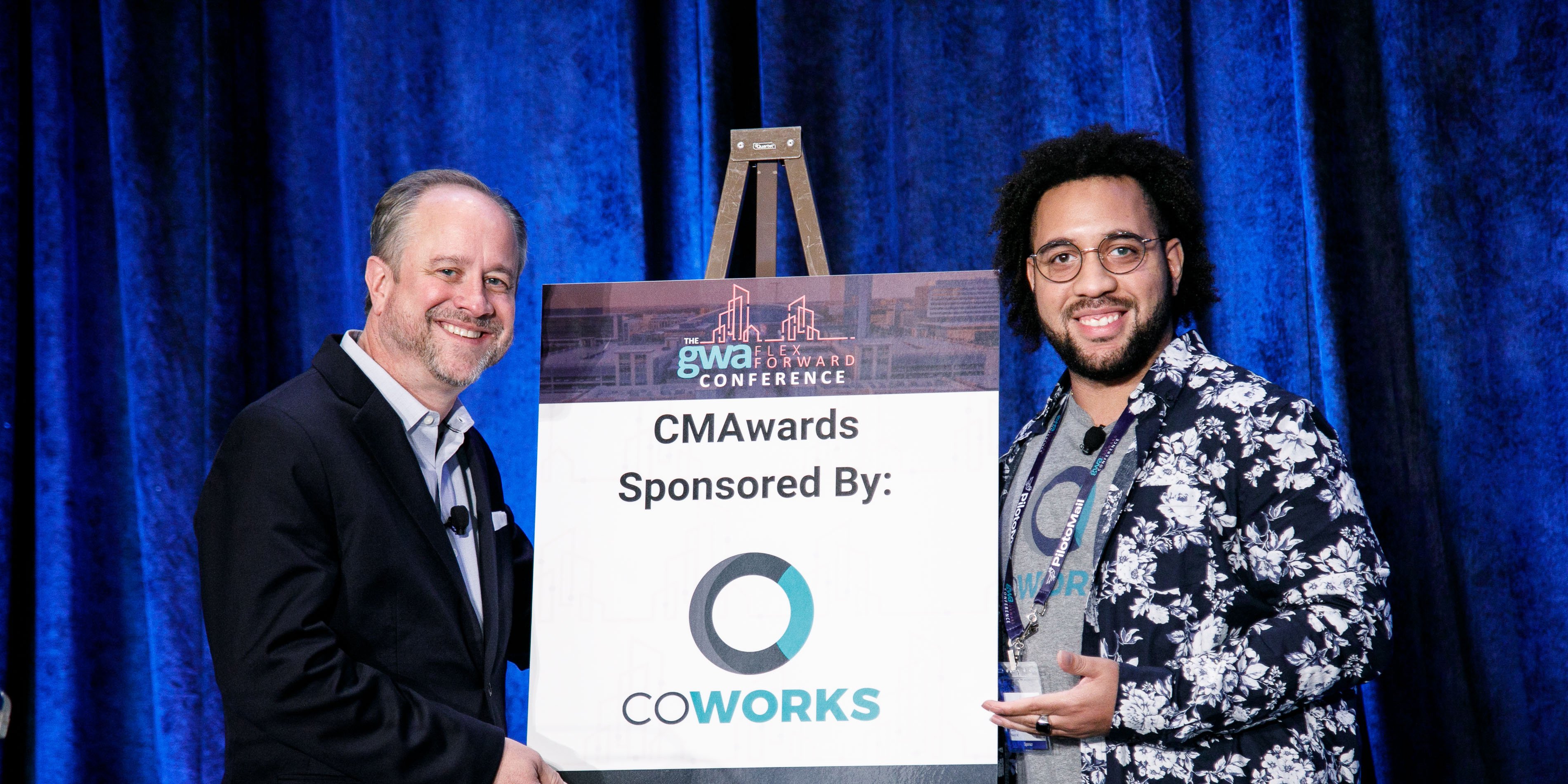 Visit the Global Workspace Association to learn more about membership and get started.