Coworks Case Studies
NC State University and the art of beneficial collisions
---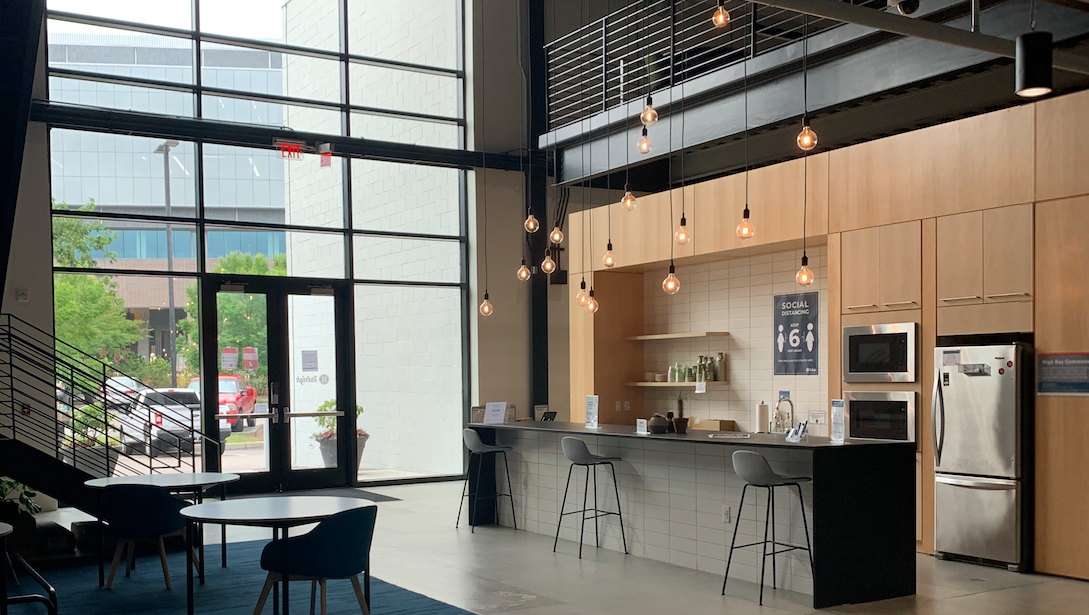 The Entrepreneurship Garage at North Carolina State University is a venture creation and prototyping space designed for student entrepreneurs.
This is more a workshop than the traditional coworking operation. There are still tables, desks, offices, and conference rooms that can be reserved. But there are also various resources and equipment on hand, from prototyping tools to wood cutters to cricut tools. And, for its members, it's open 24 hours a day.
"In our space, we have 3D printers, textiles equipment, sewing machines, surgers, plus digital printers and vinyl cutters," listed Eren Herbert, Technical Lead for the space. "We have a lot of different equipment that's available to students—and we make it available through Coworks."
Hebert's role is to help students bring their creations to life, overseeing their use of equipment and offering guidance. But he also has to oversee the day-to-day operations.
"We have to closely manage our space as well as access to every single piece of equipment," he said. "So I touch Coworks every day. And I'm so thankful that Coworks is an all-in-one app. It has a desktop dashboard but we also have a mobile app for student users. It's really kind of a game-changer for a space like ours in particular."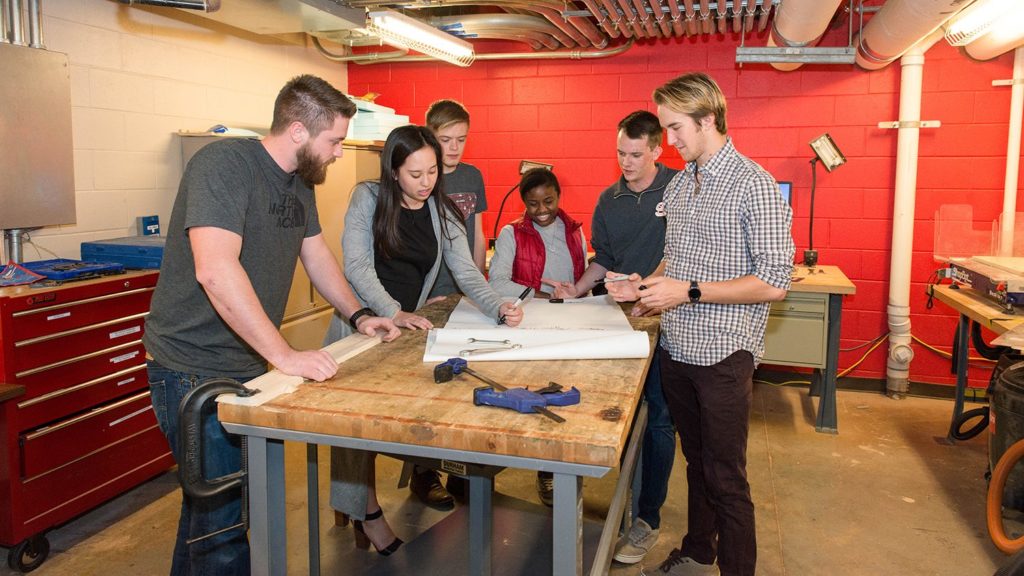 The Garage is open 24/7 to members. Managing time-specific access can be a headache, particularly if you need to have personnel involved. But having Coworks is like an extra team member. It gives me a fully controllable access system; If I need to take a piece of equipment offline, I go into the app and turn off access. I can also set specific equipment hours, where I make certain resources available during specific times of the day."
Haley Huie is Director of Experiential Learning and Albright Entrepreneurship Village, which includes the Entrepreneurship Garage. She and Hebert have deep experience running a space in which members work with more than their own laptops.
"My number one piece of advice for an operator of a makerspace is this: you don't have to do it all yourself or in-house," she shared. "Let technology solve your problems. The tendency for maker people is they want to make all the solutions!"
Hebert agreed. "Listen to your members," he said. "We're constantly getting feedback about the tools that students want to see. I mean you have your core tools in any Makerspace, your 3D printers and plotters and things like that. But our space is unique in that because we serve a student population, and we have direct feedback as to what they want in the space."
Happily, Coworks software is able to provide data that informs what equipment is used most often, helping the team make planning and purchasing decisions and deliver on their mission: facilitate makers.
"The purpose of our space is to encourage what our program calls 'beneficial collisions,'" Hebert explained. "This is where students are interacting with one another and working together in an impromptu way. Our space is less about the tools and more about building an environment where thinkers and doers meet one another and are inspired together. So my advice for makerspaces is don't focus on the tools—focus on the community that you're building."